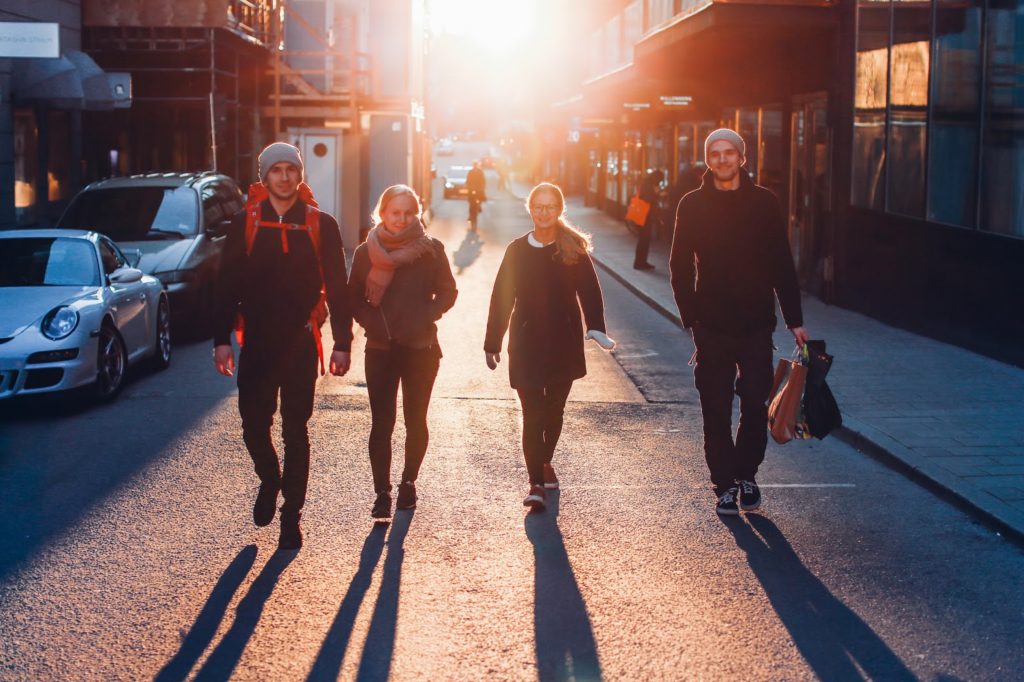 Takana on kaksi päivää keväisessä Tukholmassa, ja olen tykästynyt totaalisesti tähän kaupunkiin. En ole käynyt täällä kuin kerran aikaisemmin, silloinkin vain päivän verran. Ihmettelen nyt kyllä miksi! Äärettömän kaunis kaupunki, joka jollain oudolla tavalla muistuttaa Helsinkiä, mutta on paljon enemmän suurkaupunkimainen. Ja nämä ihmiset: niin paljon tyylikkäitä, karismaattisia ja hyvän näköisiä ihmisiä!
Ensimmäisenä päivänä satoi lähes taukoamatta koko päivän, joten tyydyimme lähinnä kahviloissa istumiseen. Ei hassumpaa sekään, mutta kyllä silti mieluummin nautin päivistä auringossa, kuten eilen. Kiertelimme kaupoissa, istuimme puistossa ja kahvilla, ja syötiin hyvin. Tällaista perus lomameininkiä. Tänään aiomme ottaa pyörät alle, ja tutustua kaupunkiin vielä paremmin. Hälsningar från Sverige!
We have been here for two days now and I love this city. It's my second time here and now I know why people come here so often from Finland. It's very beautiful! Almost like Helsinki but much more international somehow. And the people here, they are very stylish and good looking!
The first day was rainy all day. We just sat in the cafes. Yesterday was a lot better and so we did some shopping, hang around in a park and cafe and ate well. Just like regular city vacation. Today our aim is to get to know the city even more better. We will probably rent bikes. Greetings from Sweden!