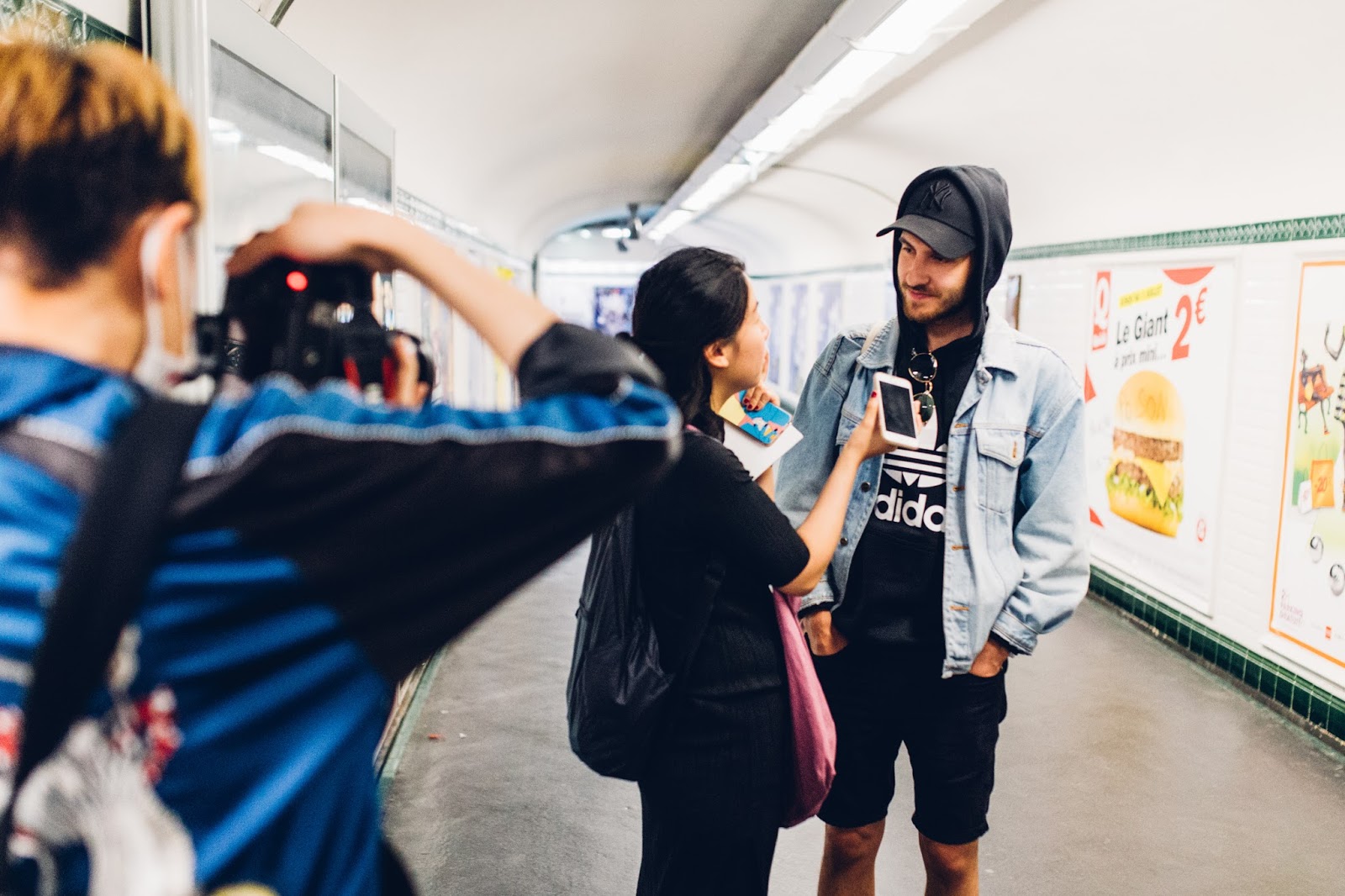 Pariisissa ollessa sattui sellainen hauska tilanne, jonka jälkeen olin aivan äimänä, ja pokassa todellakin oli pitämistä. Olimme juuri astuneet ulos metrosta, aikeena vaihtaa toiselle linjalle kohti hotellia. Yhtäkkiä liukuportaitaille kävellessä eteeni kiiruhti aasialaistyttö, joka huonolla englannilla sanoi "excuse me". Ajattelin heti, että en osaa neuvoa, vaikka varmasti näytän kulkevani täällä metrotunneleissa muina pariisilaisina. Meinasin tämän itseasiassa tuoda ilmoille ennen kuin tyttö oli kerennyt kertomaan asiaansa.
"We are from a Chinese newspaper. Can we interview you?". Ööh anteeksi, mitä. Haastatella? Minua? Okey, well yea. Liukuportaiden päässä odotellut kiinalaispoika kipitti luokseni ja ojensi kyltin, jossa luki selvällä mandariinilla jotain. Pistivät poseeraamaan keskelle kiireistä tunnelia. Pokka ei meinannut pitää, koska koko tilanne oli niin koominen. Kuvat kuitenkin saatiin otetuksi, ja itse haastattelu alkoi. Iphonen nauhuri rullasi ja kamera räpsi vieressä kuvia.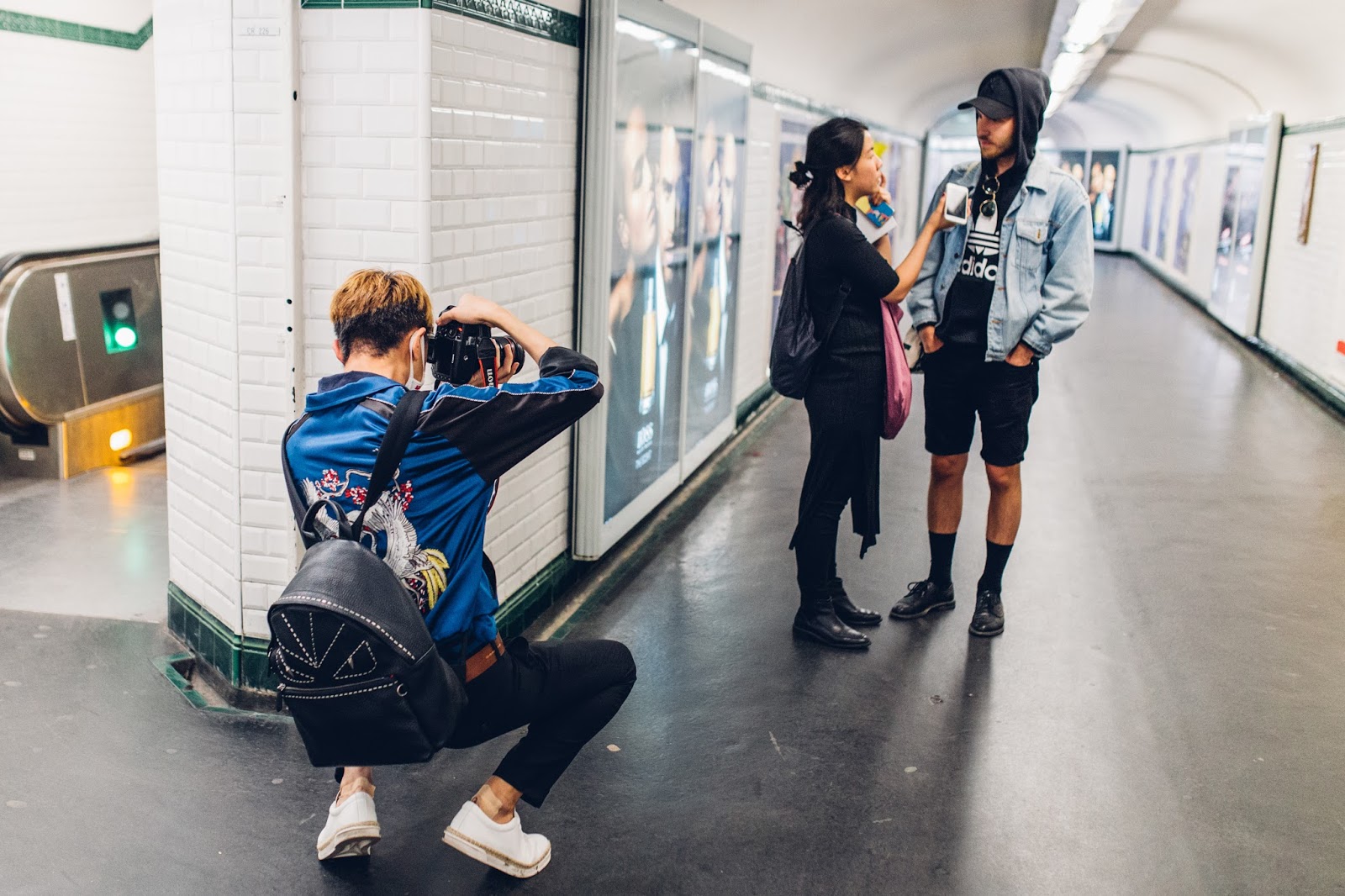 "What's your name?"
-Arttu
"Where are you from?"
– Finland.
"Why are you here in Paris?"
– Just for a vacation.
"Ooo, vacation. Do you know about men's fashion week?"
– Yea I do.
"Have you been in men's fashion week?"
-No, not really.
"Ooo, okay. What are your favourite blands?"
-Blands?
"Blands."
-Brands?
"Yea brands."
-Ummm
(Janita huutaa Gucci)
-GUCCI of course. And Balmain.
"Ooo. Gucci and Balmain. Where do you buy your clothes?"
-From Weekday, COS etc. (huomatkaa hintaluokan muutos edellisiin brändeihin 😀 )
"How much do you spend money on your clothes in a month?"
-Ummm I have no idea. Sometimes a bit, sometimes little less.
"Ooo okay. Do you know Chinese blands?"
-Umm I don't think so.
"Do you know famous Chinese people?"
– Not really.
"Do you know anything about China?"
– Just a little bit. (Olette diktatuuri, teitä on paljon, ja teidän kieli on vaikea oppia. En kylläkään sanonut mitään näistä kysyjälle.)
"One more question: do you like your face?"
-Hahahaha, what? My face? Umm, yea..
"What palt?"
-Part? Hahahh, sorry, I have no idea.
"Okay. Can we add you on Facebook?"
-Sorry, don't have one. (Eipä!)
"Okay tank juuuu!"
Ja sitten se nauru repesi! TYKKÄÄNKÖ mä mun naamasta? Ja mistä osasta? Anteeksi, mitä kysymyksiä? En ollut ihan osannut varautua. Ja mullahan ei ole mitään hajua, mihin propagandalehteen olisin vastannut tykkääväni sieraimista eniten, jos olisin vastannut. Mentiin keräilemään itsemme metrotunnelin penkeille. Koko lystistä Janita onneksi tajusi ikuistaa muutaman kuvan, sekä pienen videonpätkän. Ehdottomasti yksi hauskimmista elämäni randomhetkistä!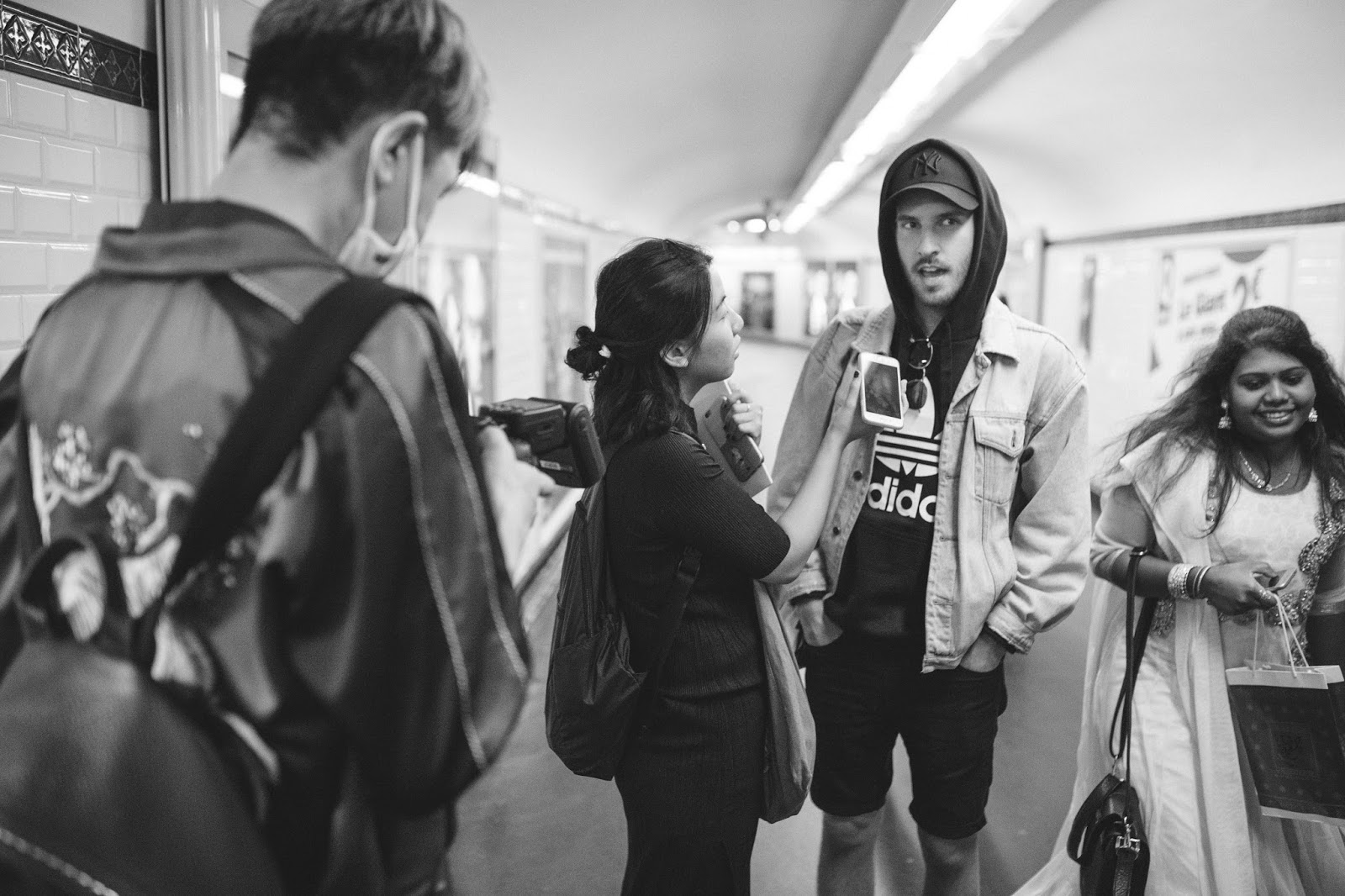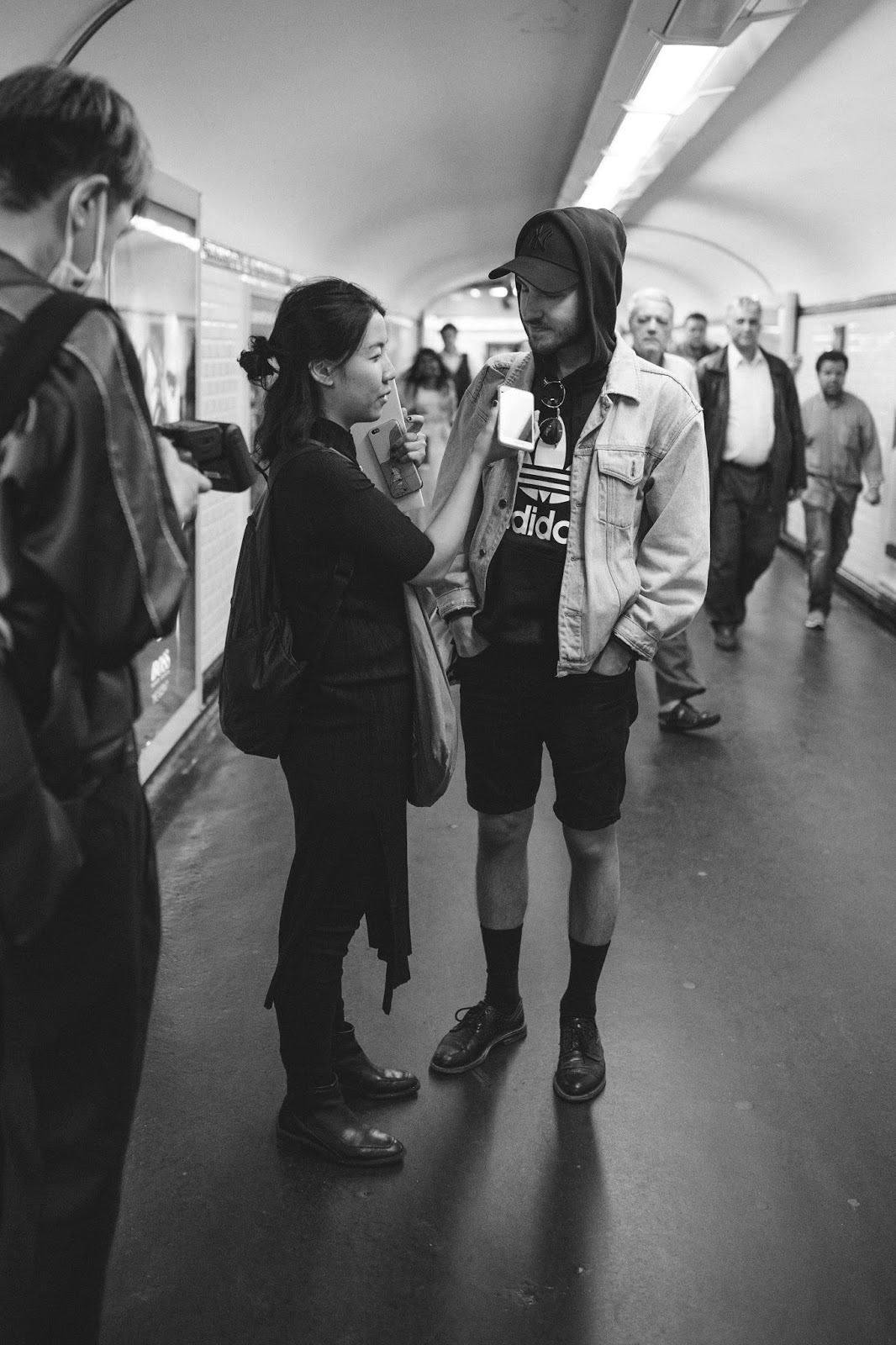 Photos by Janita Autio