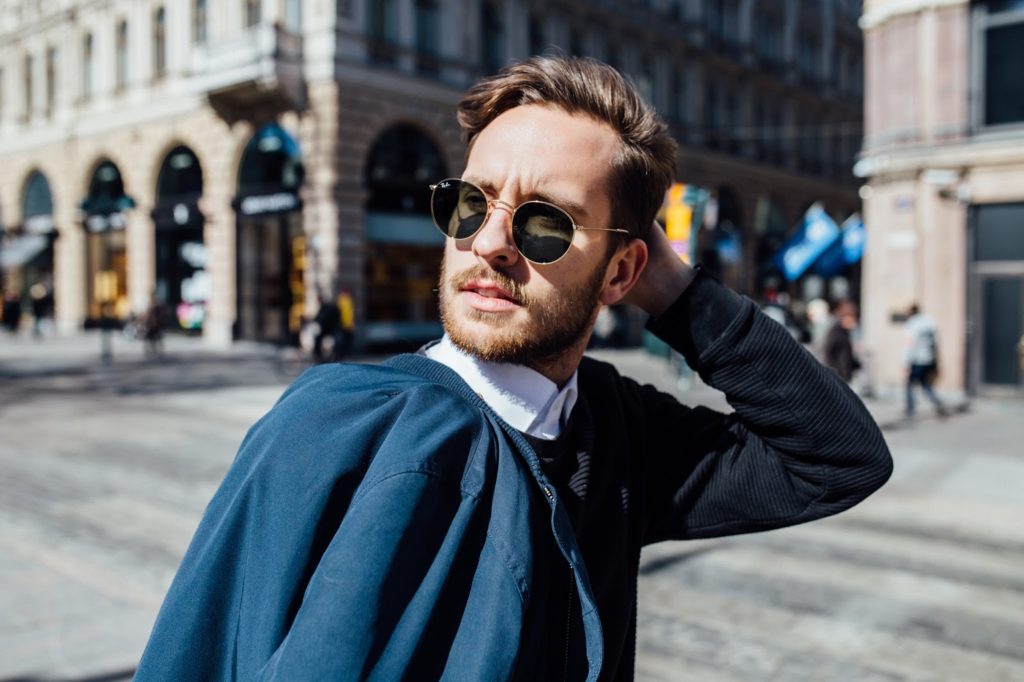 Ärsyttää!! Meitsin tietokone on jo pidempään valitellut, että tila on loppu. Kaikkeni olen yrittänyt: ylimääräiset tiedostot kovalevylle, turhat roskikseen jne. Hetken aikaa menee ilman valivali -viestejä kunnes taas ollaan takaisin lähtöpisteessä, kuten tänään. En saanut ladatuksi Janitan lähettämiä kuvia, sillä missään ei ollut tilaa. Jouduin ronklaamaan tietokonetta läpi ja miettiä mitkä tiedostot on vähiten tärkeitä, jotta saan kuvat auki ja editoiduksi. Noh vihdoin ja viimein onnisti, noin neljän tunnin jälkeen. Muuten ei sapettaisi, mutta kun tiedän, ettei tämä jää tähän yhteen kertaan vaan ongelma piinaa meikäläistä niin kauan kunnes saan koneen puhdistetuksi. Tietääkö kukaan hyvää lekuria Macille? Itse olen netistä yrittänyt kaivaa tietoa ongelmien ratkaisuun, mutten ole mikään tekniikan ihmelapsi, ja luotan koneeni mieluummin osaaviin käsiin…
Noh, nyt postauksen positiivisempaan osuuteen: kävin ostamassa Hullareilta pidemmän aikaa ostoslistalla olleet aurinkolasit: Ray-Banin pyöreät kultasankaiset lasit lähtivät mukaan super hyvään hintaan! Heräsin perjantaiaamuna klo 6:45, jotta saan varmasti blehat itselleni. En tiedä kuinka nopeasti lasit ovat loppuneet, mutta itse sain omani ainakin ilman nyrkkitappeluja tai muita käsirysyjä. Kyllä nyt kelpaa! Tykkään aurinkolasien ajattoman tyylikkäästä ilmeestä ja olen varma, että tulen käyttämään näitä vielä monen vuoden päästä.
ARGHH! My laptop has been telling me it's full for some time now. I've tried everything. I've deleted all the unnecessary files and moved all the files I need into my hard drive. Still it always tells me there's no space left. Today I tried to download these pictures Janita sent me and it took about four hours. I had to think what files are least important and delete them so that I had space for these. I'm so done. I need a Macbook doctor right now. Any suggestions?
Let's change the topic into more positive one. I went and bought new shades from a real good sale. Round metallic Ray-Bans are now mine. Wohoo! I've been craving these for so long. I love the timeless and stylish look, and I'm pretty sure I'll be using these for many years.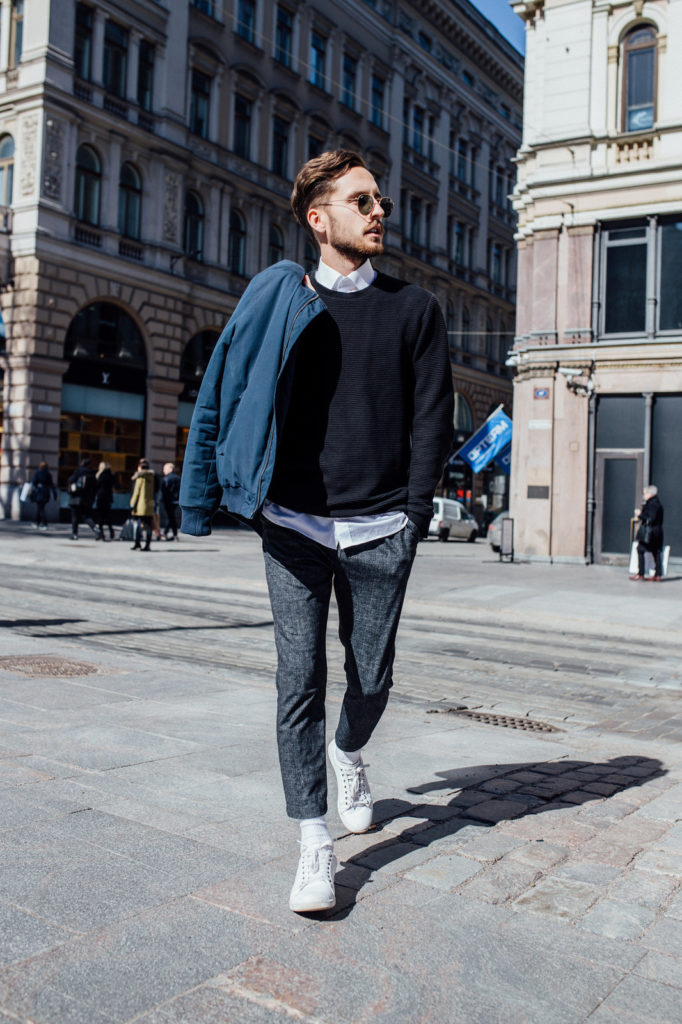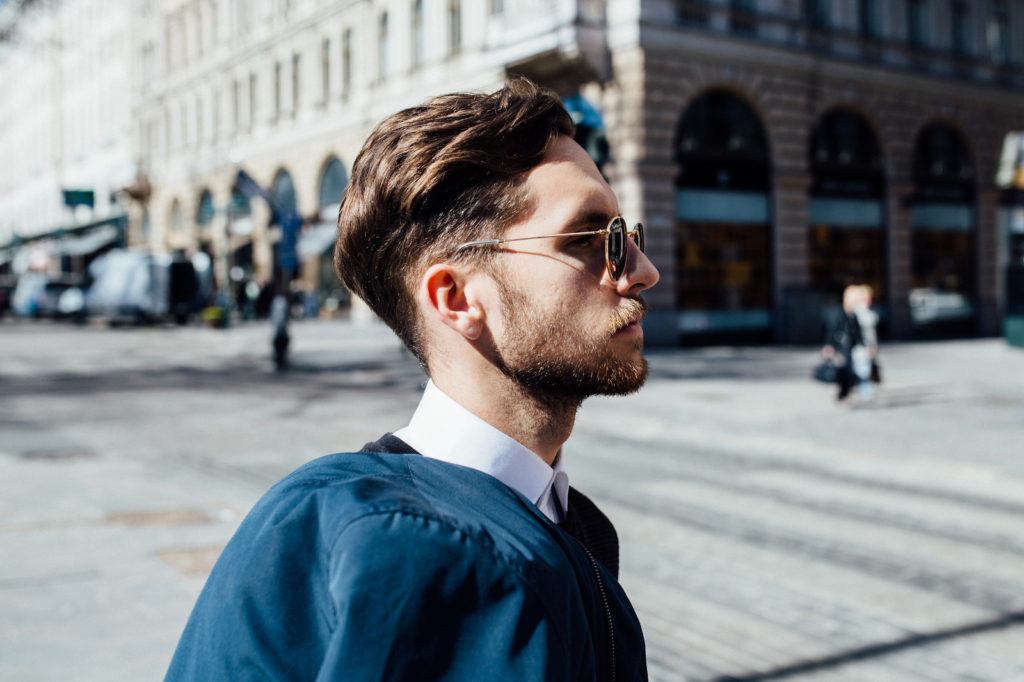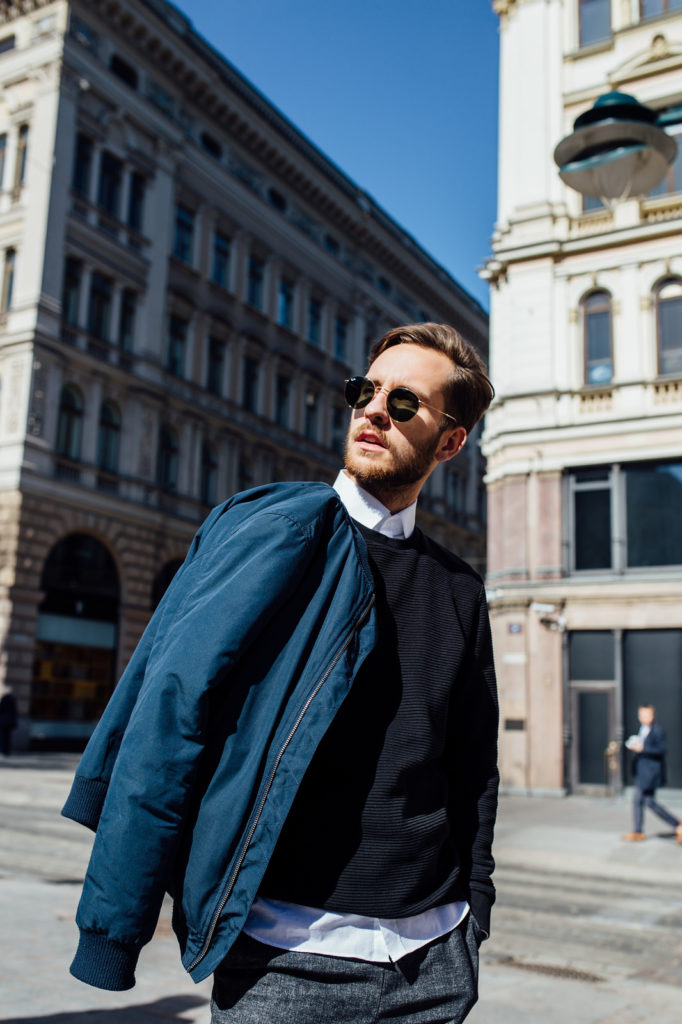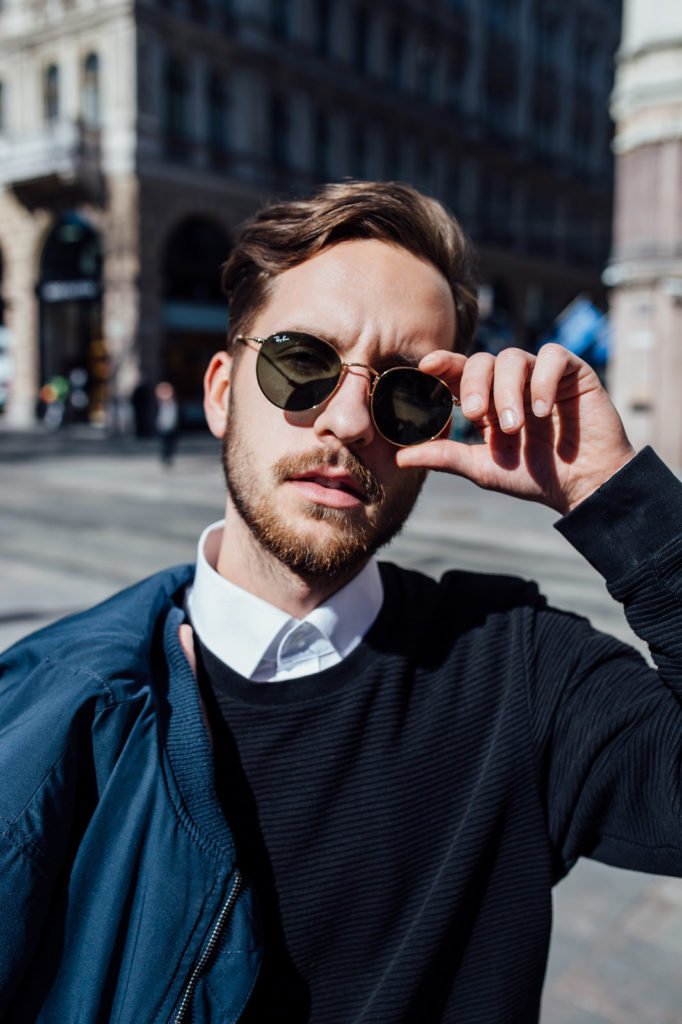 Photos by Janita Autio
Editing by me
Jacket: Weekday
Sweatshirt: Weekday
Shirt: Stockmann
Pants: Zara
Shoes: Pull&Bear