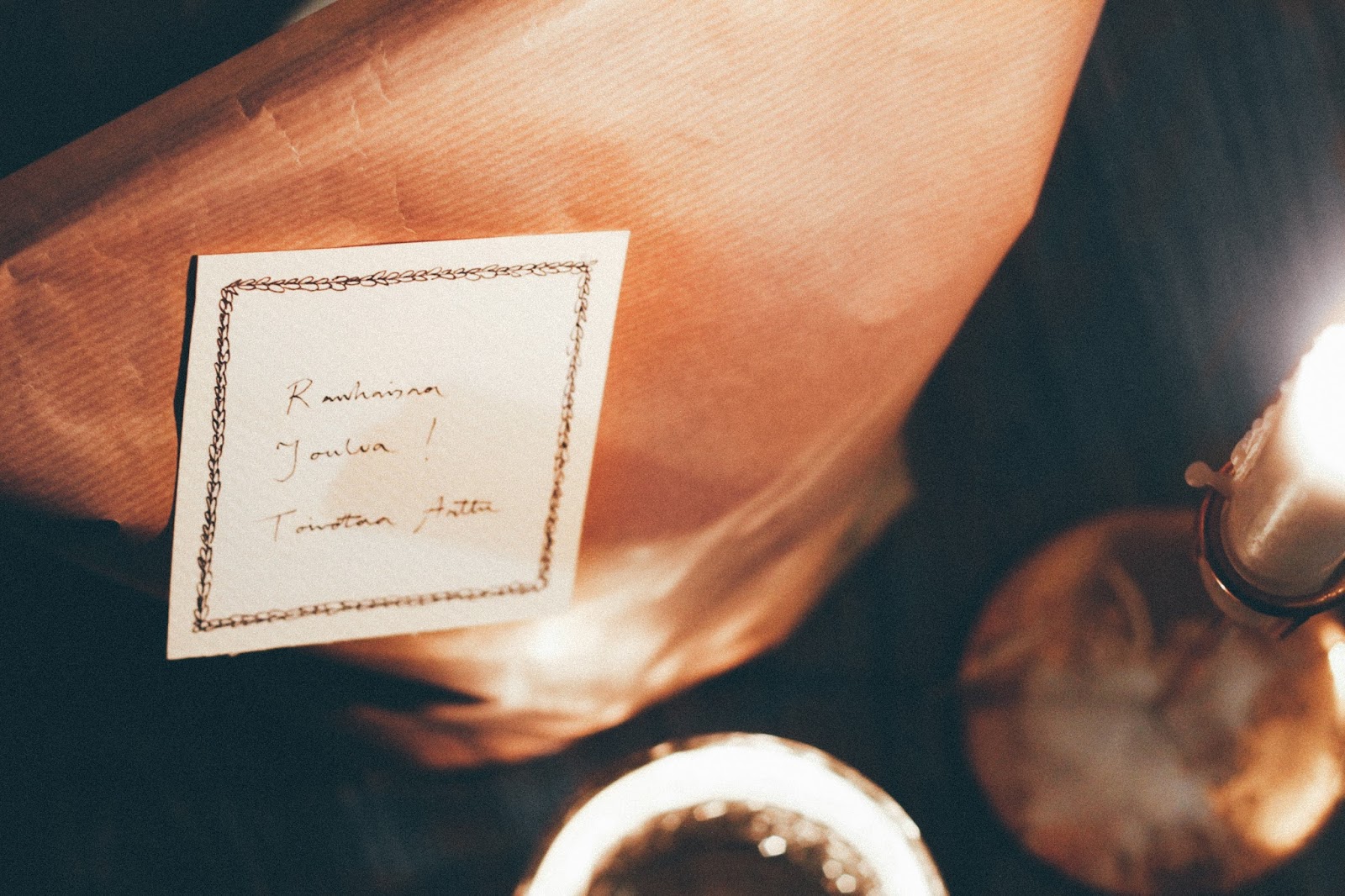 Tänään on päivä, kun pääsen VIHDOIN joululomalle! Kuusi päivää tekemättä mitään. Kuulostaa paremmalta kuin hyvältä. Työputki, jonka viimeinen päivä lähtee käyntiin ihan näillä näppäimillä, alkaa olemaan taputeltuna. Oli kertakaikkisen hektiset seitsemän päivää!
Tähän loppuun upotan jouluisen musiikkivideon, jonka kuvasin huikealle Duo Enna&Eville muutama kuukausi sitten. Tytöt esittivät kauniin, hieman modernimman version joululaulusta Kun Joulu On. Tämän myötä haluan toivottaa kaikille mukavaa ja rentouttavaa joulua! Nauttikaa vapaasta ja syökää hyvin! Näin ainakin itse ajattelin tehdä.
English: Today is the day when I'm finally off for the Christmas. Six days with no plans sounds incredibly good! I've been working for the last seven days and today is the last one. I'm very exhausted. But it Christmas, wohoo!
I made a music video for an awesome Duo Enna&Evi a couple months ago. The girls performed a traditional Finnish Christmas Carol. With this beautiful song I would like to wish all of you a very Merry Christmas! Enjoy the freetime and eat well. That's what I'll be doing.