Olen jo pidemmän aikaa halunnut ikuistaa katutyylejä. Usein, kun tyylikäs tyyppi on kävellyt vastaan, ei ole ollut kameraa mukana. Toisinaan, vaikka kamera olisikin laukussa, ei ole ollut riittävää rohkeutta mennä kysymään lupaa kuvan ottamiseen. Köpiksessä päätin, että menen ja otan kuvat, jos vastaan kävelee joku kiinnostava henkilö. Kamera olisi saanut laulaa kyllä melkeen koko ajan jos olisin jokaisesta tyylikkäästä tyypistä ottanut kuvan, niin paljon Köpiksessä on hienon tyylin omaavaa sakkia. Näistä muutamasta street style-otoksesta innostuneena aion jatkaa samaa myös täällä Helsingissä, meillä kun on myös tyylikkäitä ihmisiä tuolla katukuvassa. Jostain kumman syystä kynnys mennä kysymään lupaa kuvan ottamiseen kotimaassa on paljon korkeampi kuin ulkomailla. Aion ottaa tehtäväksi päästä yli tuosta turhasta kynnyksestä!
Alla olevan tyypin bongasin metrotunnelista. Tykkäsin skarpista mutta rennosta lookista ja halusin ottaa kuvan. Hyvä, simppeli asukokonaisuus!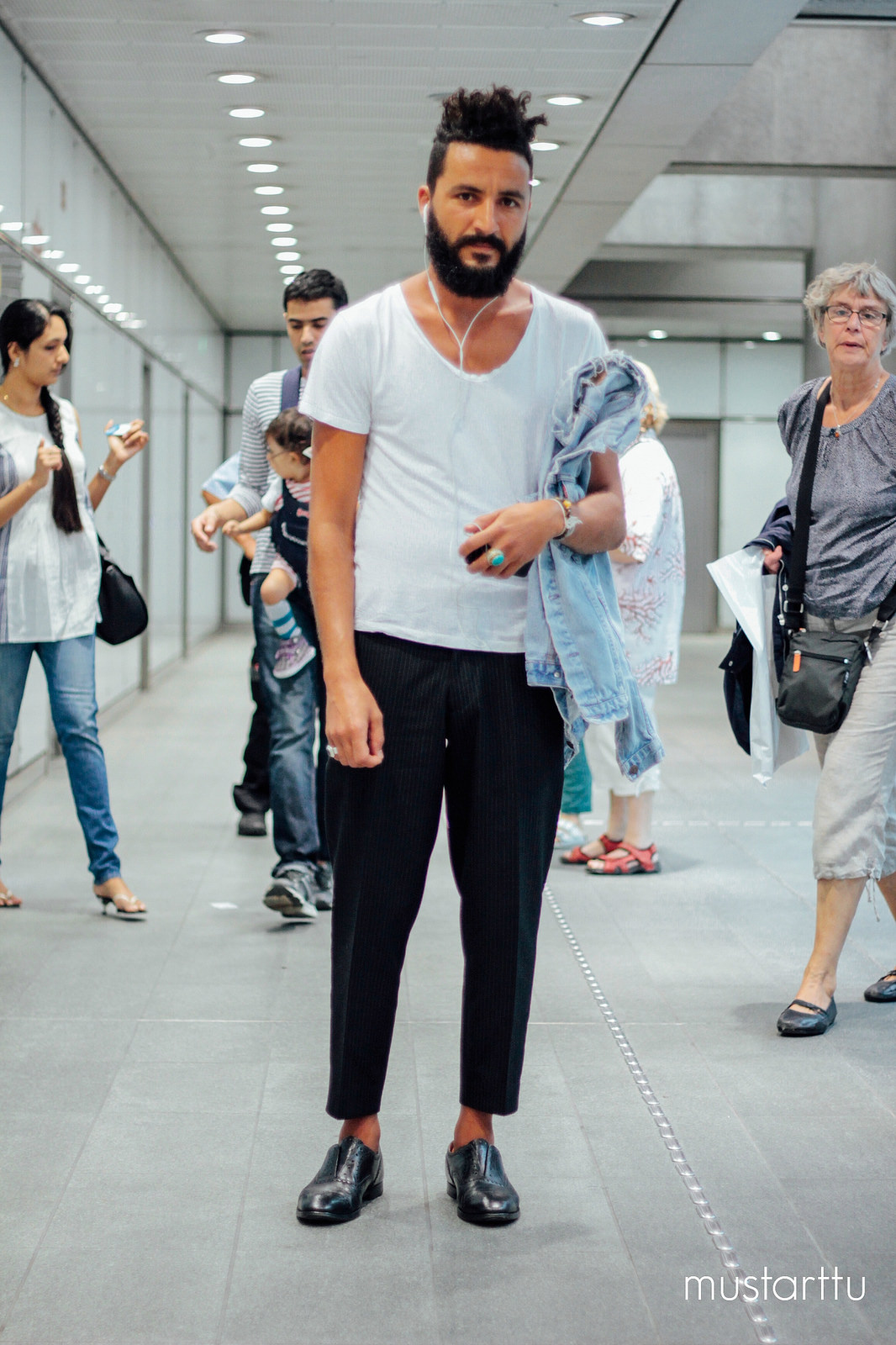 I haven been interested in taking street style photos for some time now. While been in Copenhagen, the city that is full of great styles, I took a couple of snaps of styles that I liked. Here is the first one. Very nice, stylish but simple outfit! Definitely not the last street style picture here in the blog.