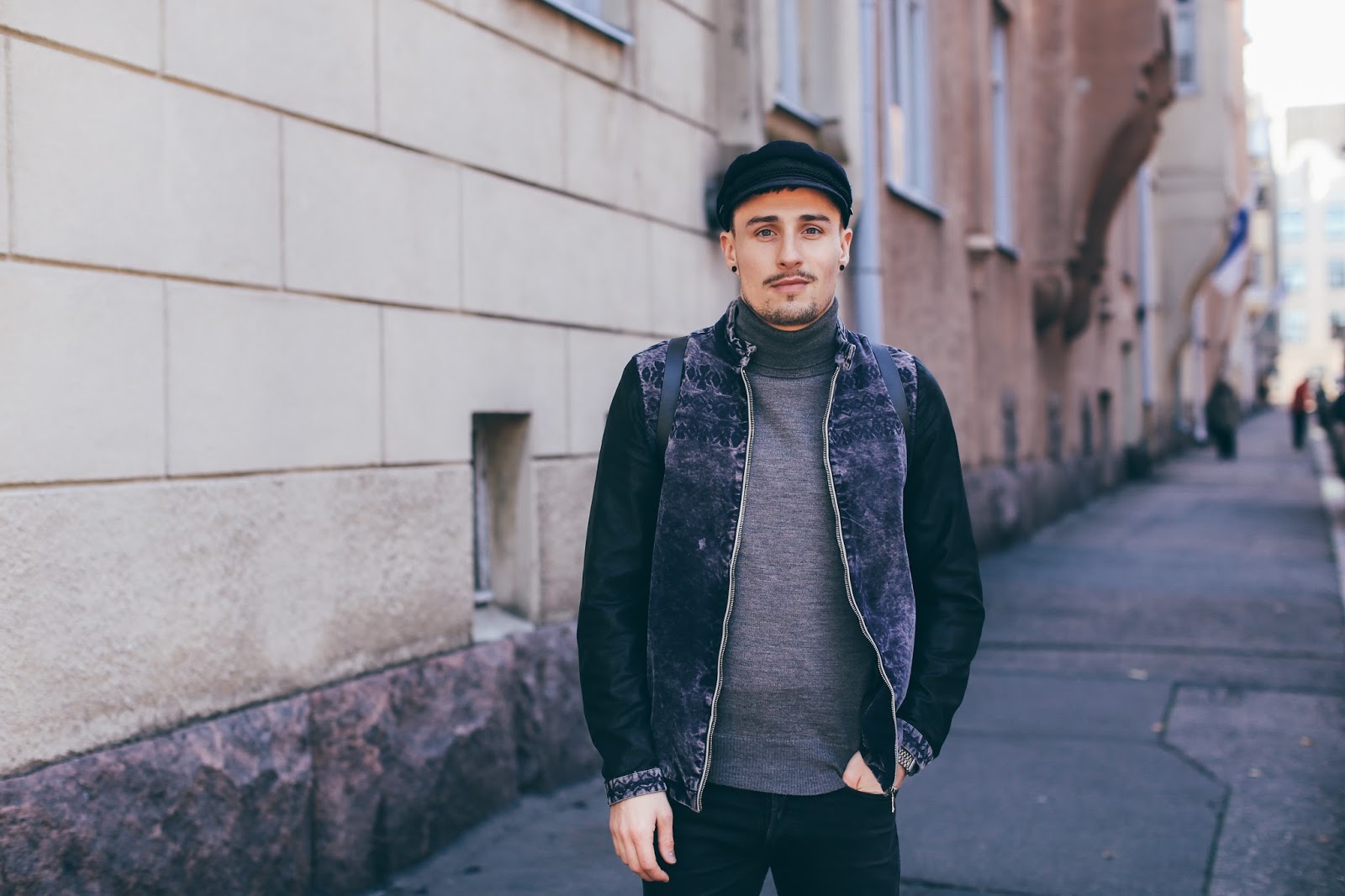 Kyllä tuo Snapchat on ihmeellinen appi. Olen saanut tutustua sitä kautta viimeaikoina moneen uuteen hyvään tyyppiin. Yksi heistä on Korpilahden oma poika (omasta mielestään paljasjalkainen Hesalainen) Joonas, Snapchatissa tunnetaan nimimerkillä @pesojoonas (tällä äijällä on muuten hauskoja juttuja siellä, menkää seuraamaan!). Hyvän tyylin omaava kun Joonas on, niin ajattelin pyytää jos voisin ottaa muutaman kuvan tänne blogin puolelle.
Joonas kertoo saavansa inspiraation tyyliinsä lähinnä katukuvasta. "Diggailen rohkeita pukeutujia, vaikken itse pukeudukaan aina räväkästi. Junan tuomana täytyy sanoa, että Helsingin kaduilta löytyy tosi paljon variaatiota eri tyyleistä. Oma tyylini on siirtymässä pikkuhiljaa ajattomampaan suuntaan, mutta aina on höysteenä rentous ja omaleimaisuus. Tosin, "rumat" kasaripaidat tulevat pysymään valikoimassa jatkossakin." Henkilökohtaisesti pidän Joonaksen tyylissä juuri tuosta rennosta otteesta yhdistää vaatteita. Ja täytyy myös antaa iso peukku niille "rumille" kasaripaidoille, joita Snapchatissakin aina välillä vilahtaa.
Snapchat is so weird application. I have met some awesome people through that app lately. One of them is Joonas (SC: pesojoonas). I've seen that Joonas owns a very nice style and I asked if I could take some photos of his style to my blog.
Joonas says he get's his inspiration from the streets. "I like people who dare to wear all kinds of clothes without caring what the other people think. My own style is going towards more classic style all the time. Anyhow the "ugly" shirts form the 80s will always be in my range." What I like in Joonas's style is the relaxed way to combine different clothes. And a big thumb up to those shirts form the 80s!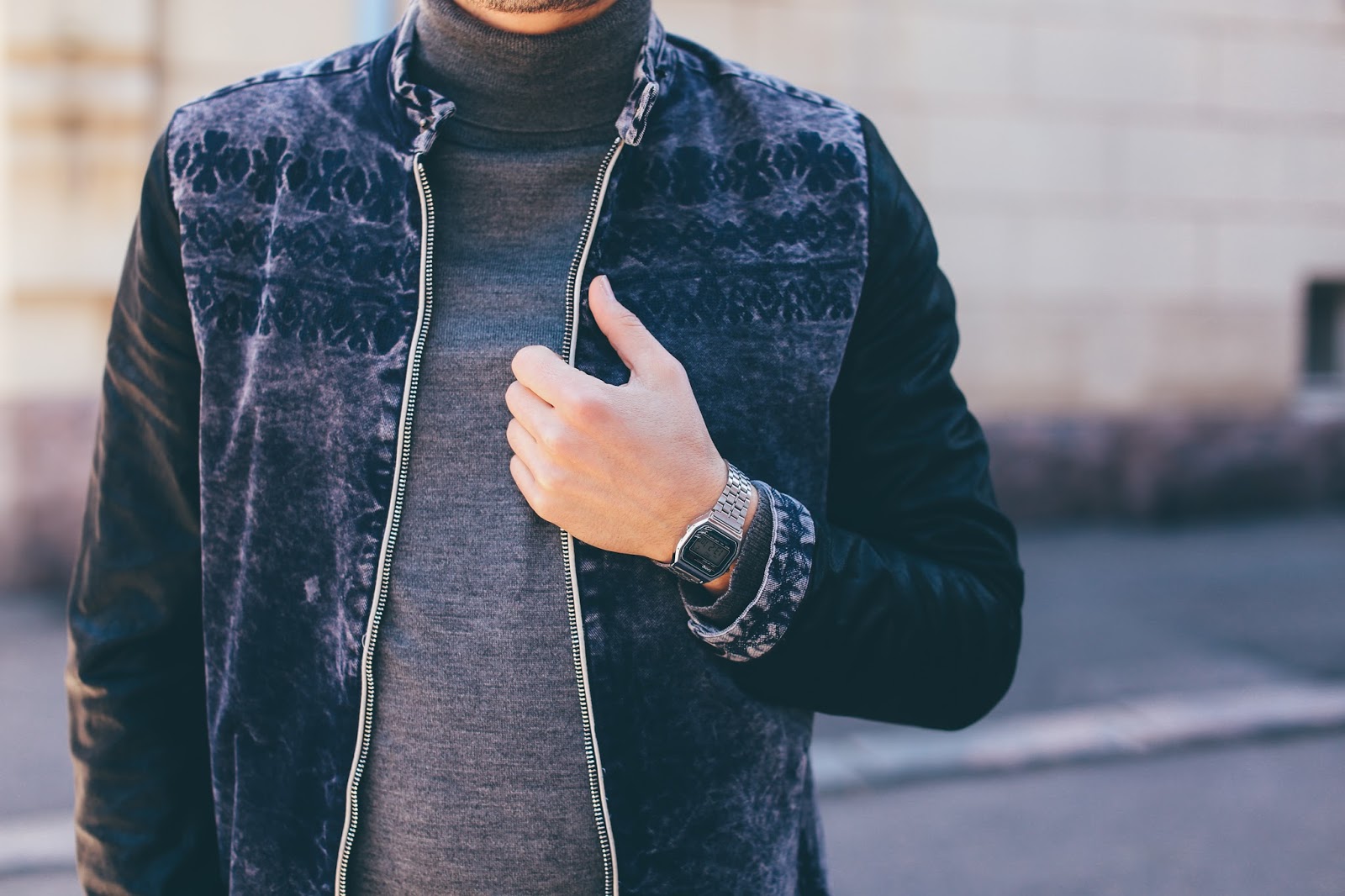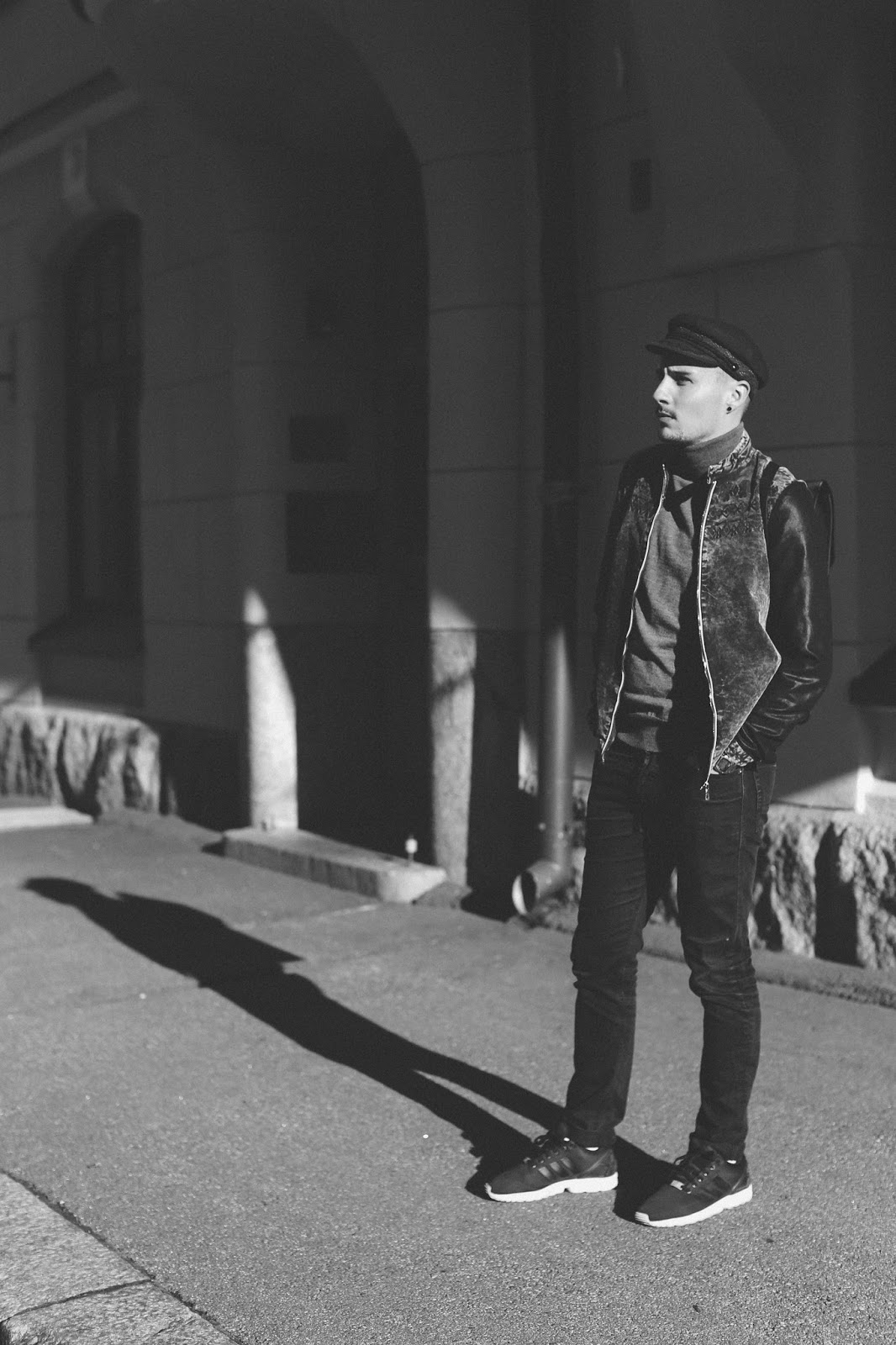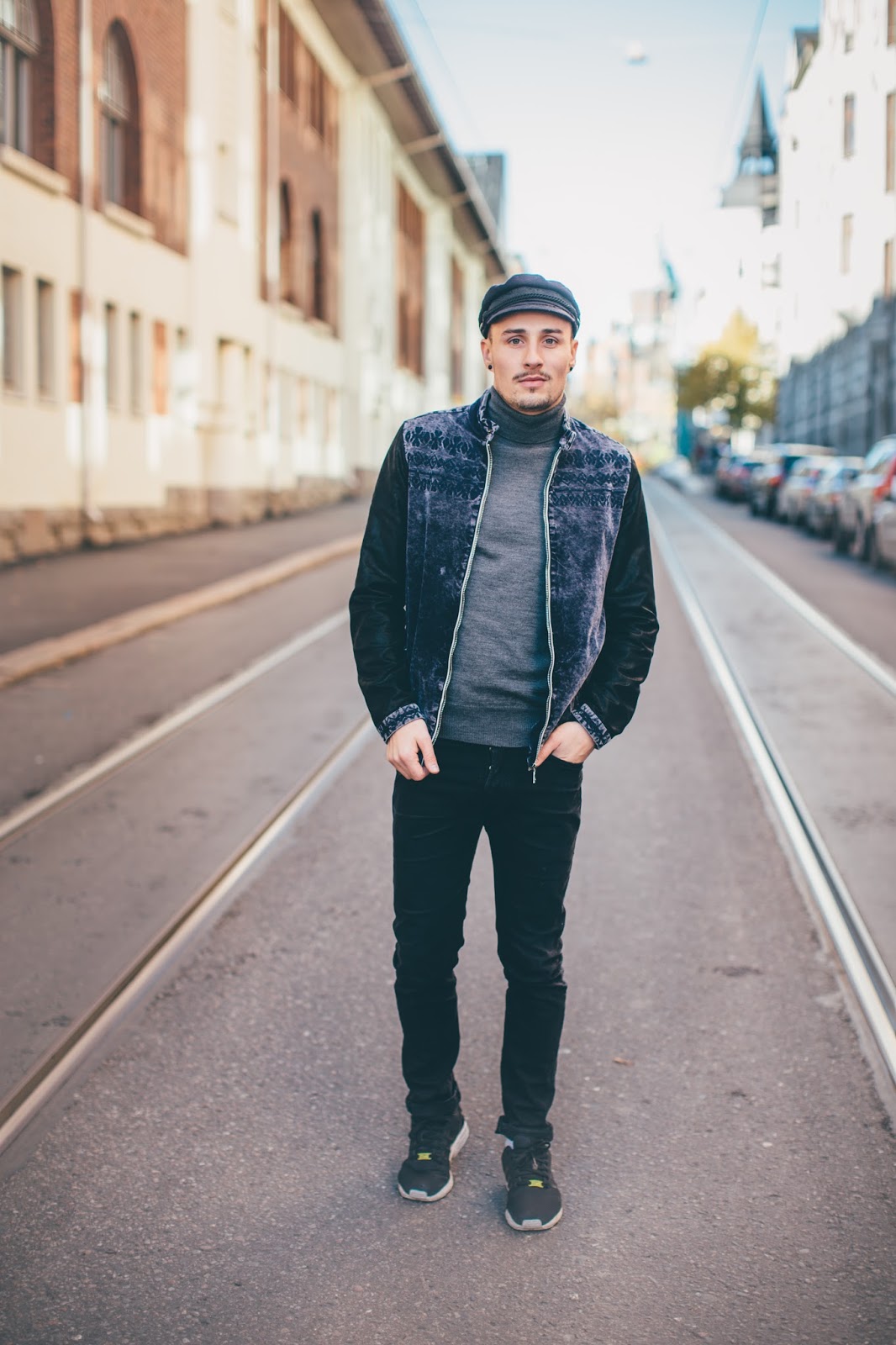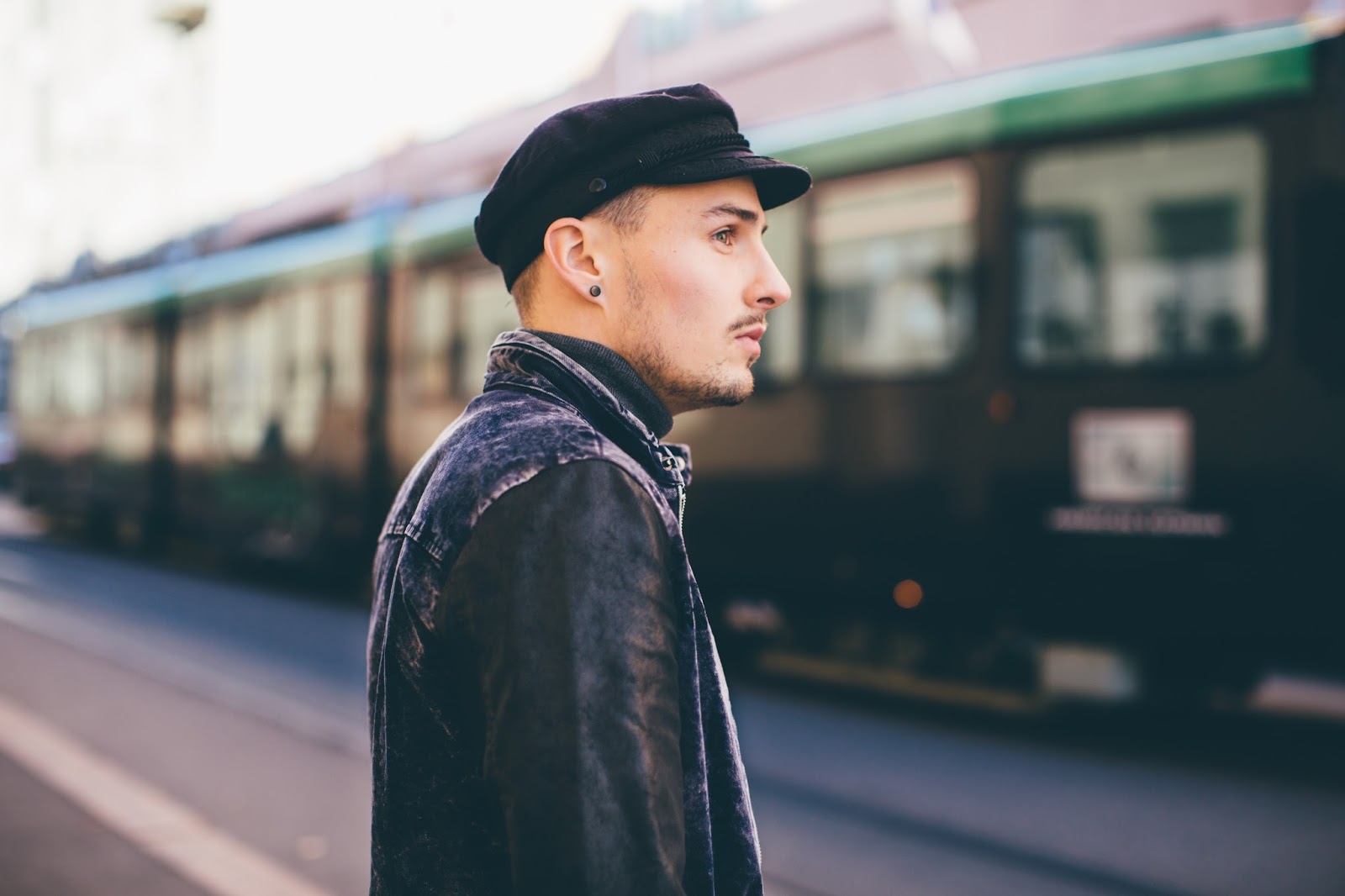 Photos and editing by me
Hat: Fredrikson
Jacket: Handmade Cambodian
Turtleneck: Zara
Jeans: Diesel
Shoes: Adidas Flux
Watch: Casio