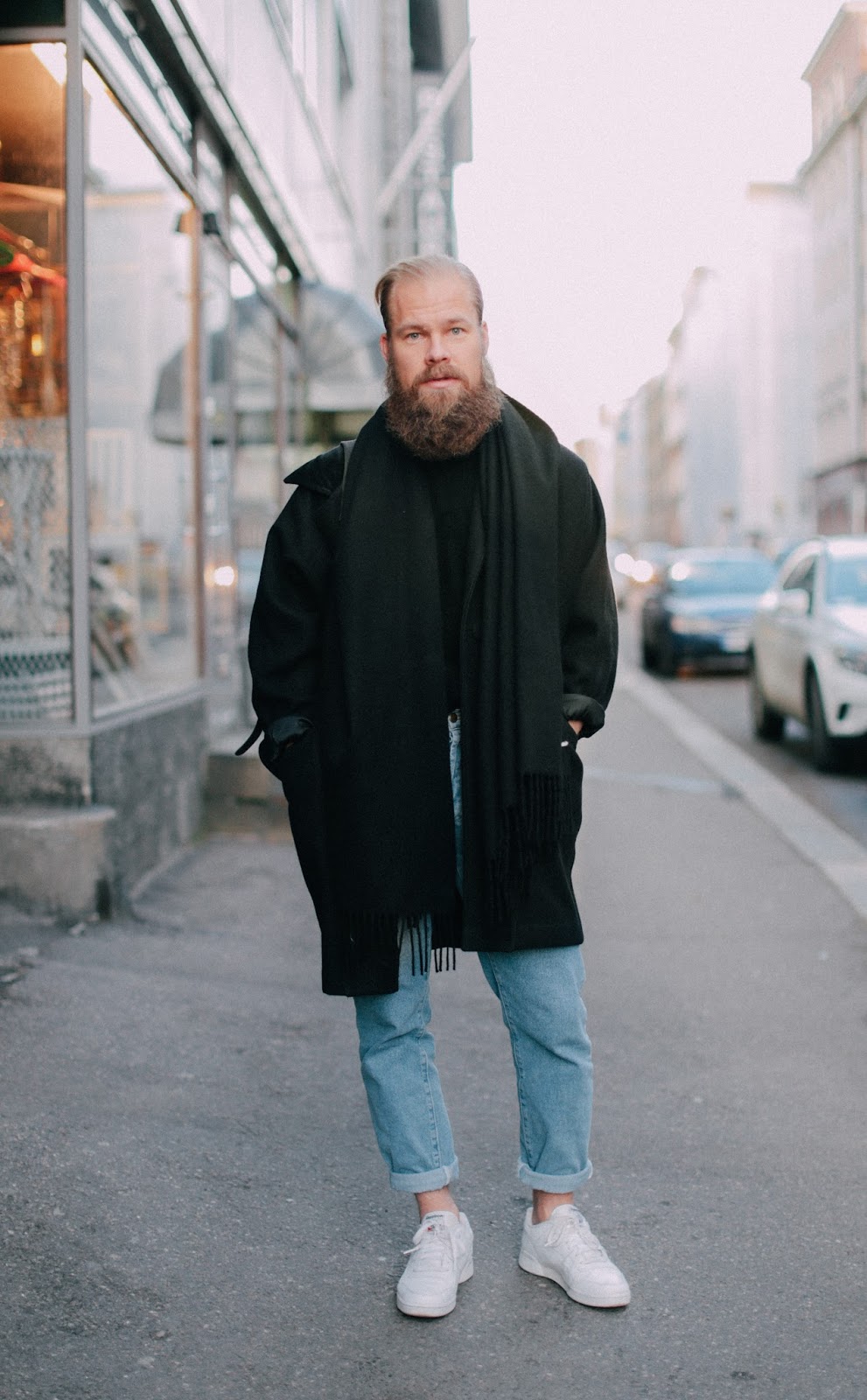 Jacket: American Apparell
Scarf: Weekday
Jeans: American Apparell
Shoes: Reebok
Bongasin eilen kadulta tyylikkään herran nimeltä Markus. Markuksella oli uskomattoman hyvä tyyli, ja oli pakko saada ikuistaa miehen asu! Valkoiset kengät, korkevyötäröiset farkut, ja iso takki luovat yhdessä äärimmäisen hyvän kokonaisuuden. Kokonaisuus on simppeli, mutta sehän on päivän sana! Pieniä kivoja yksityiskohtia on luotu käärityillä lahkeilla ja hihansuilla.
Yesterday I saw this man with a great style walking down the street and I had to ask him for a picture. White shoes, taller waist jeans and a big jacket make a great combination. The outfit in total is simple but that's the order of the day. Rolled up jeans and sleeves give a little extra to the outfit.