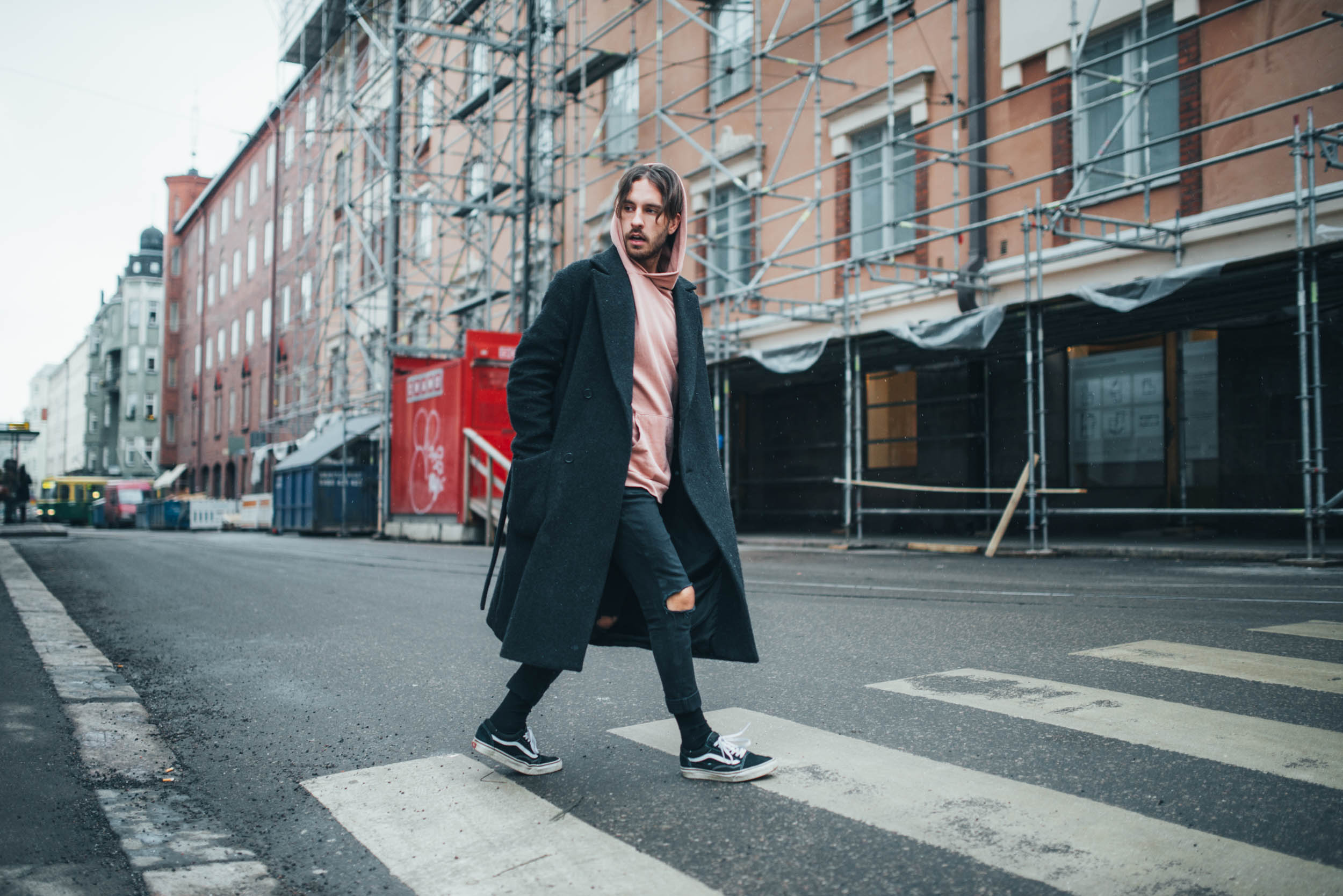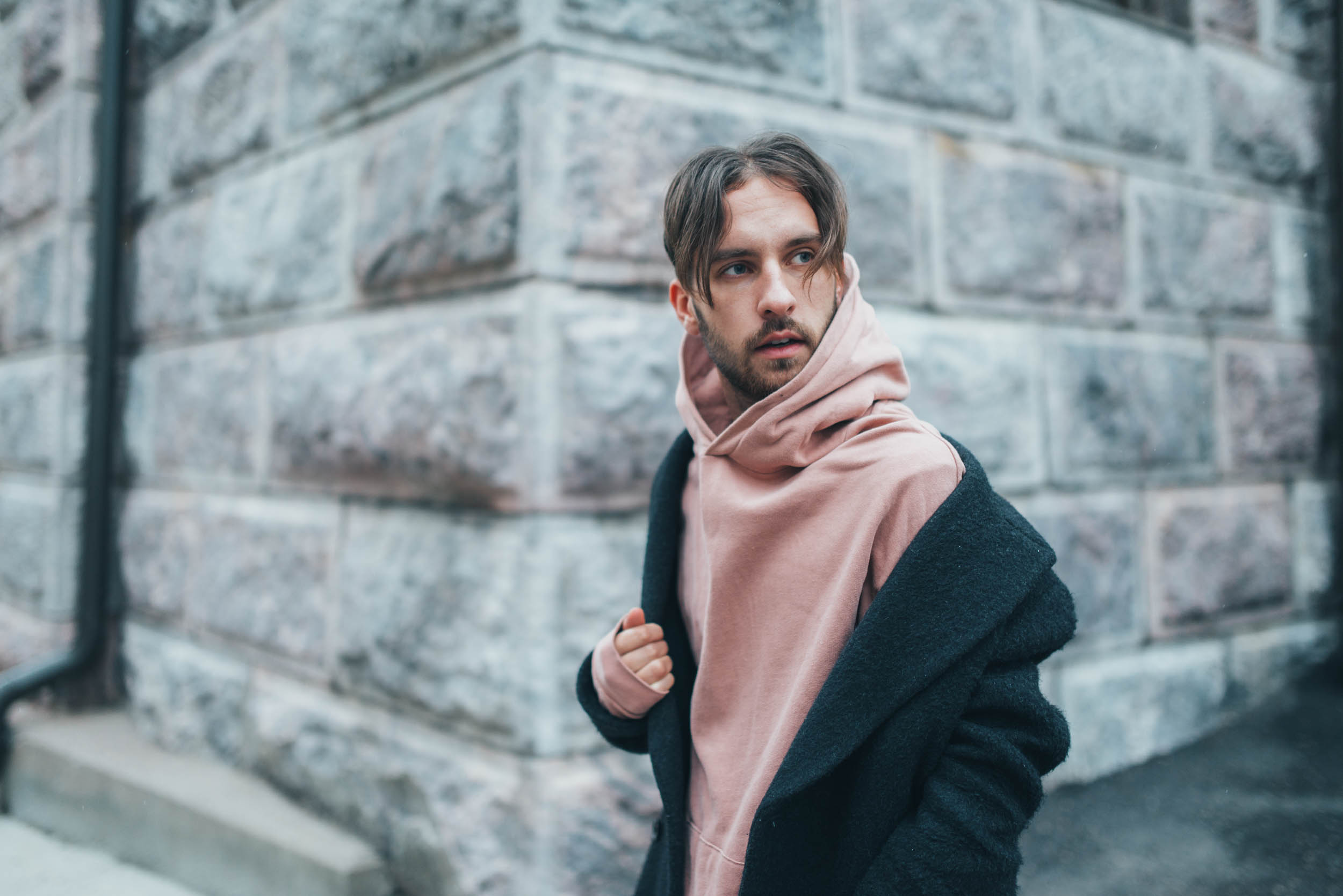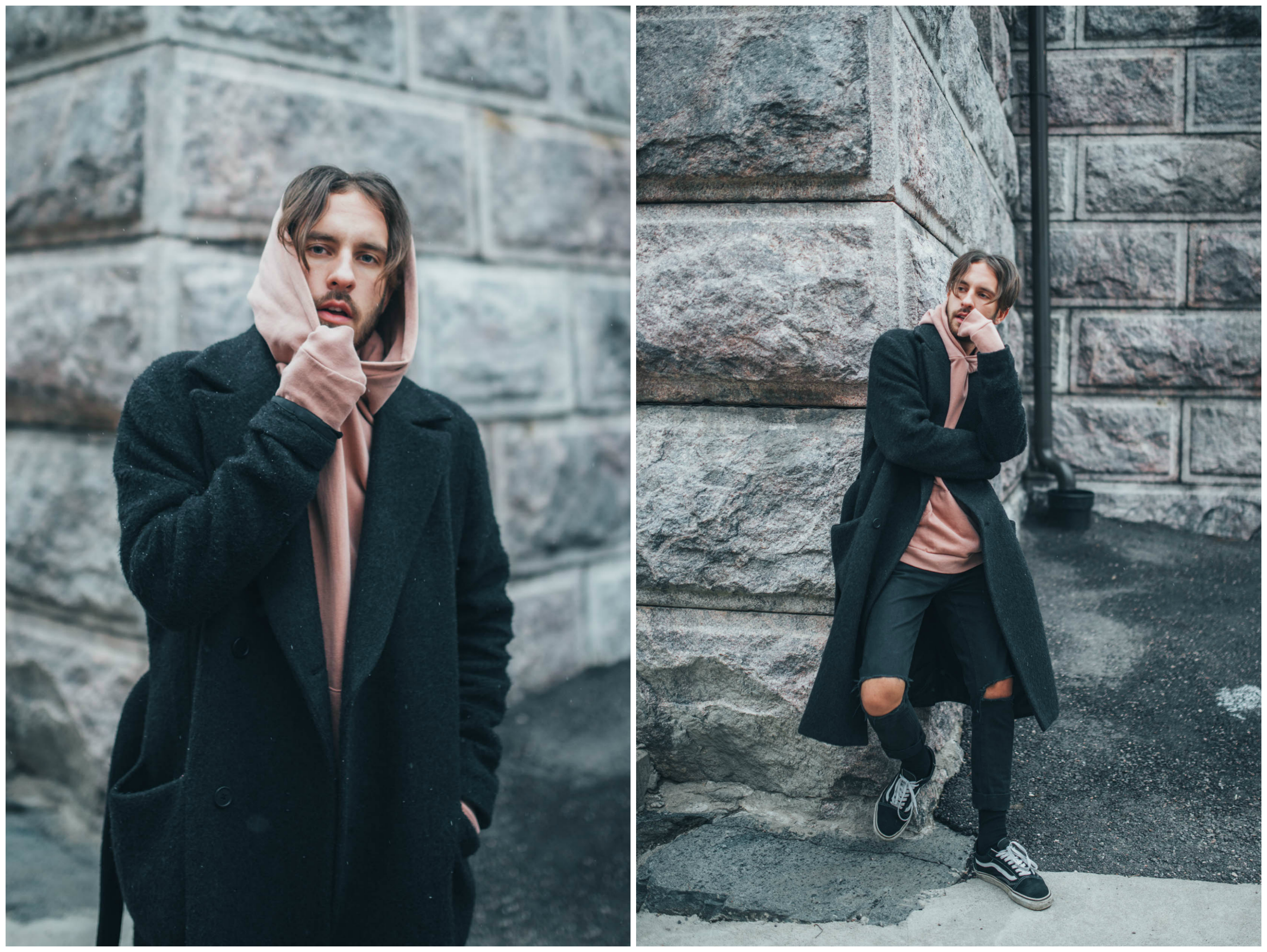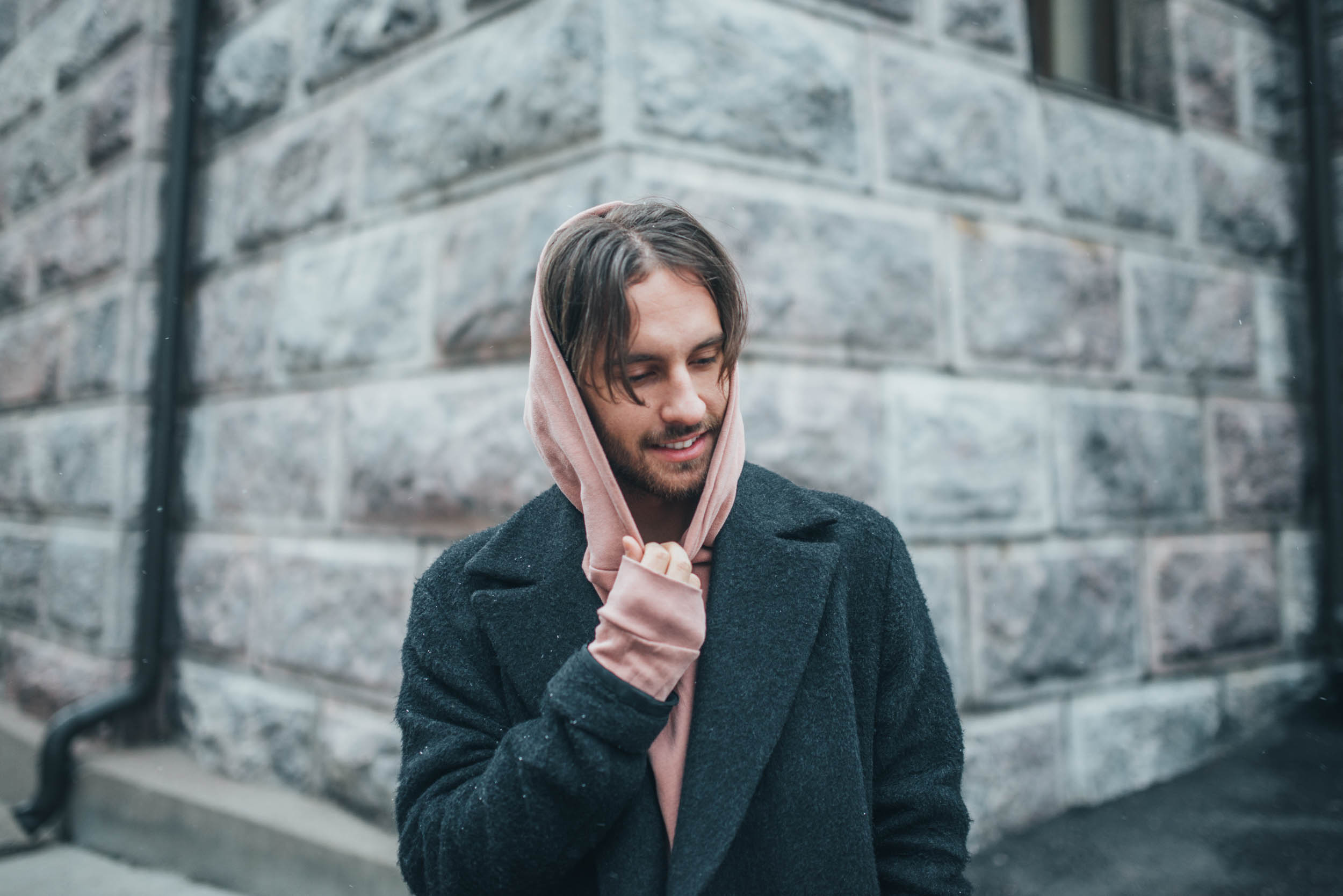 Photos by Viena K, editing by me
HOODIE: Zara
COAT: H&M
JEANS: Cheap Monday
SNEAKERS: Vans
Jostain syystä mieli alkaa olemaan jo keväässä. Liekö syynä reissu ja lämpimät kelit, mutta en enää millään jaksaisi pukeutua talvivaatteisiin! Olenkin ottanut varaslähdön kevättä kohti ja jättänyt kaulahuivit sekä pitkät kalsarit (kyllä, villapöksyt on parhautta) pois aina, KUN sää on sen sallinut. Varsinainen rebel täällä, eikö? Muutamana päivänä uhmannut talvea jopa reikäfarkuilla. Jos olisin tarpeeksi paksunahkainen, siirtyisin jo nyt bomber-takkeihin, mutta vilukissa kun olen, en pysty! Noh, lämmin villakangastakki on myös aivan hyvä vaihtoehto toistaiseksi.
Villakangastakki mielletään muuten usein tönköksi ja herrasmies-tyyliseksi. Itse tykkään villakangastakeista juurikin siitä syystä, että niitä voi varioida eri tyyleihin todella näppärästi. Aivan sama onko menossa puku päällä juhliin tai rennosti hupparin kanssa kauppaan, villakangastakki on hyvä valinta. Itse olen viime aikoina viehättynyt etenkin tästä rennosta huppariin yhdistämisestä paljon. Mitäs te tykkäätte?
Somehow I've started to feel like it's spring already. Might be the outcome from our trip but I just don't feel like wearing winter clothes anymore! I've taken a little head start towards spring and left scarves and long johns (they are the best) behind whenever it's not too cold. What a rebel I am. Also wore ripped jeans for a couple of times already. If I wasn't a chilly person I would wear bombers but hence I get cold so easily I cannot. Well wool coats are a good choice too.
Talking about wool coats people very often perceive them as very smart coats. I actually like them because you can wear them in a very different occasions. Whether you're suit on or wearing a hoodie and ripped jeans a wool coat works well. Lately I've been wearing my favourite H&M wool coat a lot with a hoodie and I love it. How do you like it?