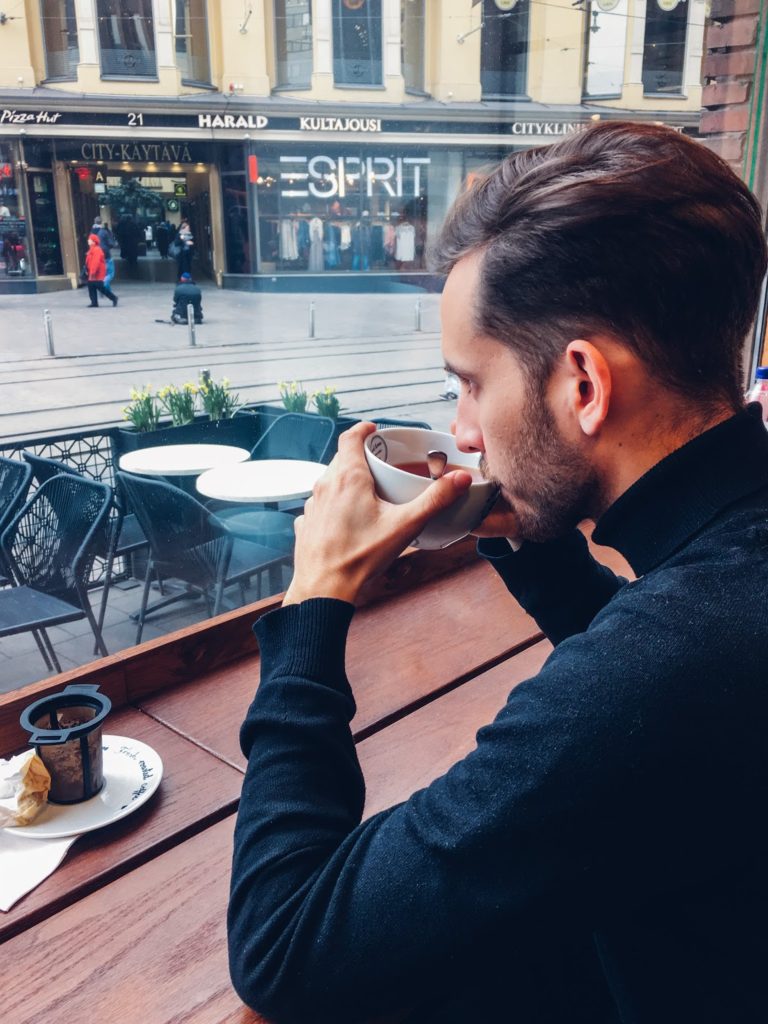 Photo by Anna and editing by me
Näin on närhen näppylät: olen tällä hetkellä "työtön"! Suoritin eilen viimeisen vuoroni päiväduunissa ja tätä nykyä olen virallisesti työtön. Nyt on aika alkaa duunaamaan sekä blogin, että videoiden parissa, ja perustaa oma toiminimi. Aivan uusi aukeama elämänkirjasta on siis alkamassa. Ajatukset ovat hieman jännittyneet ja sekaisin, mutta odotan hyvin positiivisella mielellä tulevaa.
Eilinen päivä oli hämmentävä: töissä työkaverit tulivat heittämään hyvästejä ja halaamaan. Omissa ajatuksissa päivä tuntui aivan normaalilta, vaikkakin sisimmässä tiesin työpäivän olevan viimeinen. Täysin en ole asiaa sisäistänyt, mutta eiköhän ajatus kirkastu tulevien viikkojen aikana. Täytyy myöntää, että oli omalla tavalla haikeaa astua ovista ulos, ja miettiä etten välttämättä koskaan palaa takaisin. Taakse jäi paljon hyviä muistoja, ja huikeita tyyppejä. Meistä kerkesi muodostumaan tiivis porukka työkavereiden kanssa. Kiitos kamut, kiitos Stockmann!
That's true! I'm unemployed at the moment. Yesterday was my last sift at work and now-a-days I'm officially unemployed. It's time for me to start working with this blog and videos, and also start my own company. A new chapter is about to begin in my life. I feel excitement and a little bit of confusion but overall I'm positively looking forward to the upcoming life.
Yesterday was very confusing. My co-workers came to say good bye and I just felt like it was a normal day. Inside I knew I might never come back. I think I will realize the fact in a week or two. I was a little sad to walk out from those doors. I left behind so many good memories and great people I got to know. Thank you friends, thank you Stockmann!